Collapsible content
Where are you located?

Our office is located inside the garden centre of Ritchie Feed & Seed at 1390 Windmill Lane, Ottawa, ON.

Follow the building on your right until you reach our Green Team trailer.
Where exactly do you service?

We service from Cumberland to the Ottawa River, Dunrobin to Munster, and finally from Kars to Sarsfield.

*View the service map below
I just moved into a new home and don't know what to do with my outdoor space.

We love helping new gardeners create an outdoor space they love! We offer a full suite of garden services, including an on-site visit by one of our landscape designers to your garden, a personalized landscape plan and plant list, garden installation services and a unique industry offer of five years warranty on all installed plants. Information on our services and costs can be found on the green team website. 
I have a design and plants in mind, but I don't want to plant them myself. 

Why not take the hard work out of your gardening journey? We offer landscape installation services to get your outdoor space ready to enjoy without you needing to get your hands dirty. We can order the plants you want, have them delivered to your home and our landscape install team will install them for you
I want to have a hedge installed.

We understand the need for privacy, especially in new housing developments. We can assist in suggesting which type of tree would work best for your desired effect and for your space. After we determine this, we can deliver and install the trees each come with our five year warranty.
I found a tree I love, but its too big for me to bring home and plant myself. 

We can help with that! Our tree planting services can deliver your tree and install it for you. All our tree installations come with our five year warranty, so if anything goes wrong we can install a new one for you. Its like insurance for trees!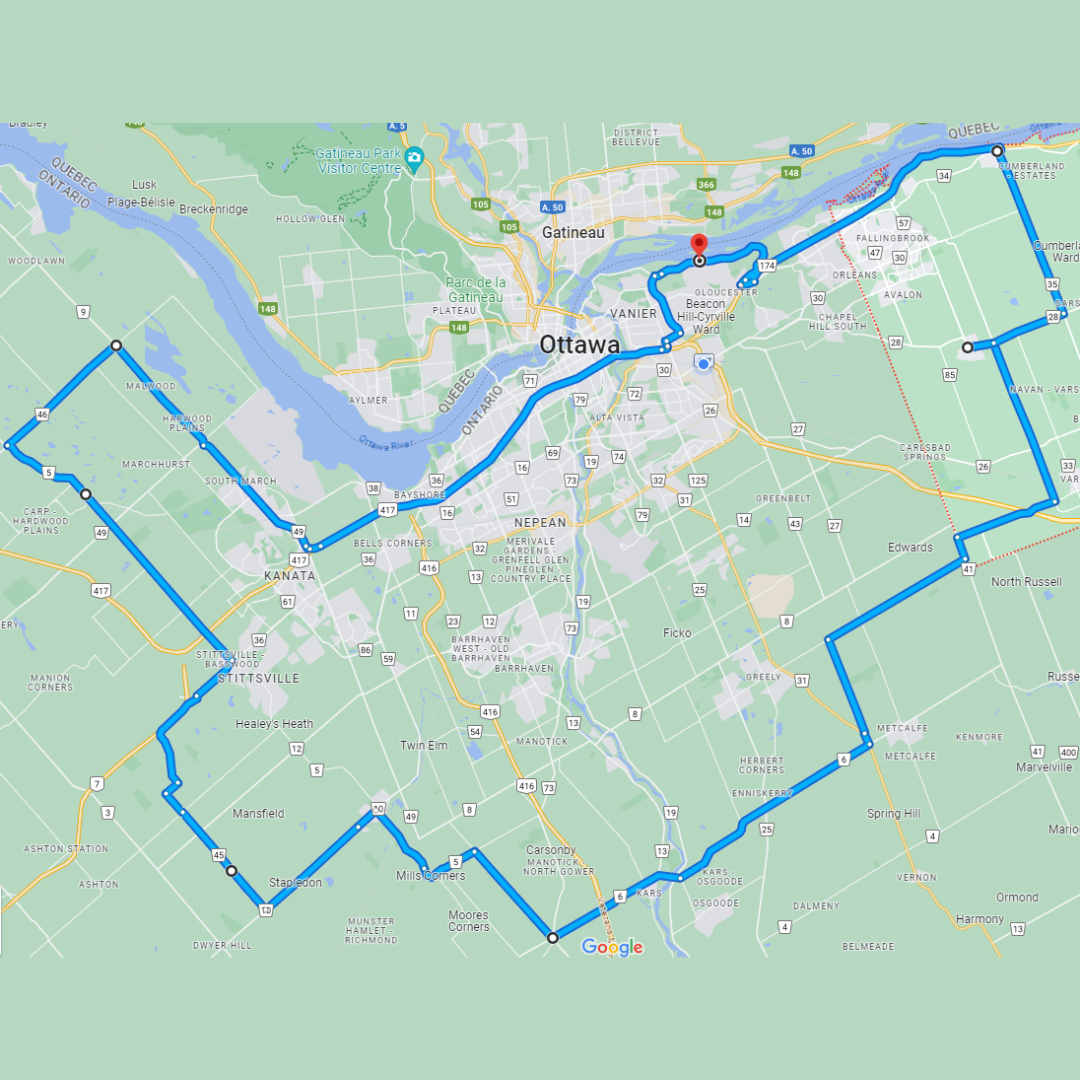 Service Map
Please Note
Our Green Team services our Ottawa region and outskirts.
North to South
Cumberland - Carp | Munster
East to West
Ottawa River - Kars | Metcalfe